PHD CANDIDATE, GEOGRAPHY, UC BERKELEY
BA, URBAN STUDIES, BROWN UNIVERSITY '09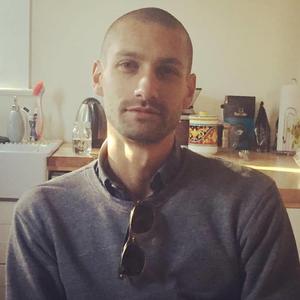 I'm a writer, curator, and DJ.  My dissertation looks at the regulation of expressive practices, spaces, and groups within the framework of public safety as a driver of cultural foreclosure and communal displacement in Oakland, CA.  It also looks at how many of those same practices, especially music and dance, enable ways of listening, feeling, and acting together that run counter to notions of "the public" written into law, plan, and property.  I'm an ACLS/Mellon Dissertation Completion Fellow.  I DJ as Wild Man and am a Public Imagination Fellow at Yerba Buena Center for the Arts.
Between Realms: The Black Lives Masquerade (FIELD)
"To Unprotect and Subserve": King Britt Samples the Sonic Archive of Police Violence (Sounding Out!)
Poetry as Design (Africa Is a Country)
"Gentrification" as a grid of meaning: On bounding the deserving public of Oakland First Fridays.  City, 20(5), pp. 719-736.  Co-authored with Eli Marienthal.