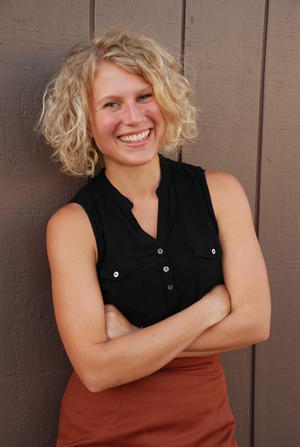 PHD CANDIDATE
MA, GEOGRAPHY (UNIVERSITY OF BRITISH COLUMBIA 2012); BA, INTERNATIONAL COMPARATIVE STUDIES, ENVIRONMENTAL SCIENCE & POLICY (DUKE UNIVERSITY 2009)
McCone Hall Rm. 197
ajmarston@berkeley.edu
My current research explores the politics of small-scale tin mining (known as cooperative mining) near the city of Oruro, Bolivia. Working at the intersection of postcolonial theory, political economy, and race critical theory, I consider the growth of small-scale mining in relation to questions of plurinationalism and indigeneity. Check out my more journalist take on cooperative mining here, or listen to an interview I did with The Young Turks here. In the past, I have undertaken projects on community water governance in Cochabamba and fair trade craft certification.
My research has been supported by a Berkeley Fellowship, the Social Sciences and Humanities Research Council (SSHRC) of Canada, the Social Sciences Research Council (SSRC), and the Trudeau Foundation of Canada.
PUBLICATIONS:
Marston, A., & Perreault, T. (2016). Consent, coercion and cooperativismo: Mining cooperatives and resource regimes in Bolivia. Environment and Planning A. DOI: 10.1177/0308518X16674008
Marston, A.J. (2016). Alloyed waterscapes: mining and water at the nexus of corporate social responsibility, resource nationalism, and small-scale mining. WIREs Water. DOI: 10.1002/wat2.1175
Marston, A.J. (2015). Autonomy in a post-neoliberal era: Community water governance in Cochabamba, Bolivia. Geoforum, 64, 246–256.
de Freitas, C., Marston, A.J., & Bakker, K. (2015). Not-quite-neoliberal natures in Latin America: An introduction. Geoforum, 64, 239–245.
Marston, A.J. (2014) The Scale of Informality: Community-Run Water Systems in Peri-Urban Cochabamba, Bolivia. Water Alternatives 7(1), 72-88.
Marston, A. (2013) Justice for all? Material and semiotic impacts of Fair Trade craft certification. Geoforum 44, 162-169.
GRADUATE STUDENT INSTRUCTION:
Development in Theory & History (DS100/Geog 112), Prof. Gillian Hart, Spring 2014
Postcolonial Geographies (DS150/Geog123), Prof. Gillian Hart, Fall 2013
SOCIAL DEBRIS
Photo credit: Mollie Van Gordon