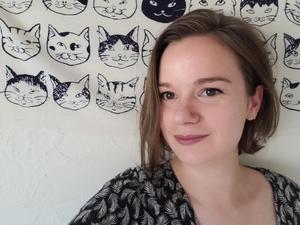 PHD STUDENT
ENGLISH & AFRICAN STUDIES B.A., UNIVERSITY OF PENNSYLVANIA
Futurity; climate change; STS; Afrofuturism; Ethiopia
I am interested in popular environmental movements and governance strategies in the era of climate change, specifically in Ethiopia and the global South more generally. My research focuses on young entrepreneurs in Addis Ababa and their efforts to harness capitalism to combat and respond to climate change. Much of their efforts are motivated by futuristic visions of a high-tech Ethiopia leading an anti-colonial development movement. My research is funded by the National Science Foundation Graduate Research Fellowship Program. 
In the past, I was involved in water and sanitation activism in the former apartheid homelands of South Africa. I also do some thinking and writing about bodily difference and being differently-abled.