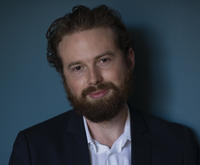 Primary Research Interests: Political economy of oil, history of energy and society, the transition off of fossil fuels
PhD Canidate, University of California Berkeley, Geography 2016
BA, University of California Berkeley, Geography 2012
Deep Springs College, 2010
-----------------------------------------------------------------------------------------------------
My work:
In 2016, the International Energy Agency (IEA) warned of a looming underinvestment crisis in the oil industry. As their director, Fatih Birol, explained in a Bloomberg interview in February 2018, declining mature fields, sustained global demand growth, and, the collapse in investment following the 2016 commodity downturn, could produce a significant supply-demand imbalance between 2020 and 2025.
My work examines historic shifts in the geology and political economy of oil that, I argue, have created a new period of 'boom' and 'bust' in an industry historically reliant on stabalizing monopolist forces. Brought on by the plateauing of conventional oil production in 2004-2005, this new, chaotic, period has been characterized by unprecedented volatility, a spike in production costs for new, often unconventional, projects, and the emergence of hydraullic fracturing, with its anarchic, short-term, production cycle.
My work looks at how the flow of capital mediates the relationship between the non-renewable depletion of petroleum as a resource and the actual production of it as a critical global commodity. I am likewise interested in how the uncertain future of petroleum infuses projections of its future supply and demand, especially by authoritative actors, with newfound power. Finally, my research examines how the investment crisis in oil, and the new period of uncertainty, boom and bust, has impacted (and is impacted by) the transition from fossil fuels to renewable energies.
Topics: labor theory of value, differential rent, history of oil, hydraullic fracturing, 1973 and 1979 oil crisis, 'peak oil,' geopolitics of the Middle East, climate change, electric vehicles
Other Interests:
- The historical interplay of energy, technology, class and civilization (Smil), with a particular attention to the debate about coal's role in the emergence of capitalism (Wrigley, Pomeranz) and its relationship to the classic Brenner debate.
- The history of food, agriculture and civilization: food's role in the origin of homo sapiens and explosive cranial growth ~2MYA, the relationship between agriculture and the origin of class, and contemporary debates about a global food crisis (Pollan, Guthman, Patel).
Teaching:
Teaching is my passion. It combines my strength in public speaking and performance, with my love of helping others, and myself, understand the world better. I never really know something until I have successfully taught it to someone who knows nothing about it. Here is a link to my teaching philosophy statement.
As the Professor:
Food and the Environment, Professor, Summer 2018, syllabus
As a Graduate Student Instructor:
Food and the Environment, Graduate Instructor, Spring 2018
Introduction to Development, Graduate Instrutor, Spring 2017
Economic Geography of the Industrial World, Graduate Instructor, Fall 2015