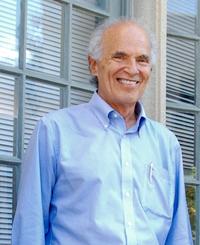 PROFESSOR (GEOGRAPHY AND EDUCATION)
B.A. WAYNE STATE UNIVERSITY, 1977
Latin America, labor, information technology, the organization of work, global economic integration, trade
510-643-5363
5633 Tolman Hall
hshaiken@berkeley.edu
A research trip recently took me to the Otay Mesa industrial park in Tijuana, a bustling center of state-of-the-art border export plants, or maquiladoras, that abuts the US-Mexico border southeast of San Diego. Standing in that industrial park one is within a stones throw of some of the powerful forces reshaping the global economy: advanced export production, impoverished communities, new gender roles, economic integration, immigration, environmental degradation, and the struggles of Mexicans to forge a more open and democratic society. My own research looks at the ways in which these themes come together, focusing on the intersection of global economic integration, labor, the organization of work, and information technology. I began my journey towards this intersection several decades ago with research on the ways in which information technology was reshaping the industrial workplace centered on the automobile plants of my native Detroit. This resulted in my first book, Work Transformed: Automation and Labor in the Computer Age. While doing this research, I soon realized that a more global focus was necessary to fully understand what was taking place in local workplaces and communities. Since many of these plants were being relocated to Mexico and Brazil, I then began an ongoing research effort in Latin America focusing on the process of globalization and its local implications. This effort resulted in Automation and Global Production and Mexico and the Global Economy. In the 1990s I broadened my research on economic integration to look at the changing nature of trade with a focus on the North American Free Trade Agreement (NAFTA), the World Trade Organization (WTO), and now the Free Trade Agreement of the Americas (FTAA). In my current research I try to move back and forth between local realities and global forces, the ways in which both come together, and the alternatives for a more equitable and democratic future. I am now specifically doing research in a number of interrelated areas: the nature of global economic integration, the US-Mexican border, labor rights and trade, labor and the global economy and the changing nature of work.
My research interests are reflected in two courses that I teach: The Southern Border, an undergraduate course (co-taught with Beatriz Manz) that looks at the US-Mexico border in particular and the relation of the US and Latin America more generally, and a graduate seminar on Labor and the Global Economy that looks at the process of globalization and its social implications.
For the last three years, I have been Chair of the Center for Latin American Studies. The Center has a wide-ranging research and programmatic focus in the humanities and social sciences with an emphasis on economic integration and democratization in the Americas. I have to admit my role at the center reflects not simply a set of research interests but a passion, excitement, and love of Latin America. I also share an appointment with the program in Social and Cultural Studies in the Graduate School of Education which reflects a strong set of interests related to the role of schools and skills in the process of globalization.
SELECTED PUBLICATIONS
Shaiken, H. 2004. The High Road to a Competitive Economy: A Labor Law Strategy. Washington DC: The Center for American Progress.
Shaiken, H. 2004. Work, Development and Globalization. Working Paper No. 7. The Center for Latin American Studies, UC Berkeley.
Shaiken, H. et.al. 2004. Crossing Borders: Trade Policy and Transnational Labour Education. Labour, Capital and Society 35(2):342-368.
Shaiken, H. 2001. The New Global Economy: Trade and Production under NAFTA. Journal Fur Entwicklungspolitik, XVII/3(4): 241-54.
Experienced Workers and High Performance Work Organization: A Case Study of Two Automobile Plants, Industrial Relations Research Association, Proceedings of the Forty-Seventh Annual Meeting, January 1995.
The North American Free Trade Agreement: A Social Charter and Economic Growth, in Belous and Lemco (eds.), NAFTA as a Model of Development: The Benefits and Costs of Merging High and Low Wage Areas, Albany: State University of New York, 1995.
Lean Production in a Mexican Context, in Babson, Steve, Lean Work: Empowerment and Exploitation in the Global Auto Industry, Detroit: Wayne State University Press, 1995.
The New International Division of Labor and its Impact on Unions: A Case Study of High Tech Mexican Export Production in Belanger, Edwards, Haiven, Workplace Industrial Relations and the Global Challenge, Ithaca, NY: ILR Press, 1994.
Beyond Lean Production: A comparison of skill formation and work organization at Saturn, Mazda, Nissan, and Toyota in the United States, Stanford Law and Policy Review, Fall 1993.
Advanced Manufacturing and Mexico: A New International Division of Labor, Latin America Research Review, Spring 1994.
Myths About Mexican Workers, Democratic Study Center Report Series, June 1993.
Will Manufacturing Head South?, Technology Review, April 1993.
Mexico in the Global Economy: High Technology and Work Organization in Export Industries, San Diego: University of California Center for U.S.-Mexican Studies, 1990.