PhD Candidate in Earth System Science, Hydrology focus
565 McCone Hall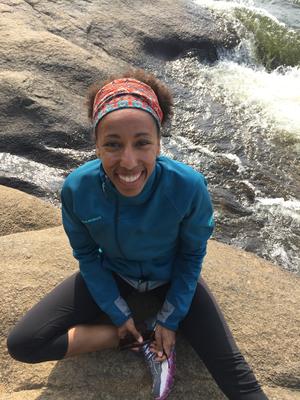 Education
M.S. Environmental Engineering, UC Berkeley, 2015

MESc. Environmental Science, Yale University, 2010

B.A. Economics, B.A. Foreign Affairs, Environmental Science minor, University of Virginia, 2008
Research Interests
Hydrology

Land-atmosphere feedbacks, especially rainfall recycling

Hydrologic modeling for water resources management

Data-driven methods for analysis of complex environmental systems
Research Projects
I am broadly interested in hydrology, especially in how humans are changing the water cycle and how we can manage water resources to meet the needs of both humans and ecosystems.  I am currently working on two projects.
In my first project, my research question is: how does deforestation affect rainfall recycling in Brazil?  Rainfall recycling is the process by which regional evapotranspiration affects regional rainfall; it contributes significantly to rainfall in Brazil.  However, the effects of land cover change, such as deforestation, on rainfall recycling are still uncertain.  My approach here is empirical – I am conducting a multi-scale analysis of remotely sensed and gauged data using emerging statistical methods.
In my second project, I am working with a California water utility to develop a hydrologic model for a watershed that is managed for both water supply and aquatic habitat.  The goal is for the hydrologic model to be used by water resources managers as a decision support tool.