A note from our Chair:
Dear Geography Class of 2020,
Berkeley Geography had originally scheduled to host its commencement ceremony today, on May 18th, 2020.  The commencement ceremony is typically my favorite event of the year, when we can shine the spotlight on our wonderful students, the graduating majors and newly minted Ph.D.s of the Department of Geography.  You certainly deserve to be recognized and celebrated.  Your college career is distinguished by rigorous academic training at the top public university in the world, all the while peppered by outside disruptions: wildfires, power outages, hurricanes, social strife … and now your last semester coinciding with a worldwide pandemic. 
Although we are not able to spend this day with our graduates in person, we could not let this day go by without celebrating you and acknowledging your accomplishments.  We hope that these two virtual commencement videos show how proud we are of the Class of 2020.  I'd also like to give special recognition to your family, relatives, friends, and all the people who have supported you over these years.  We hope that this video brings some joy to all of you as we recognize your impressive achievement amidst these challenging times.
On behalf of all the Geography Department faculty and staff, congratulations to our wonderful graduates!
Robert Rhew, Department Chair
These videos are protected with a password that will be sent in a separate email. If you've forgotten the password please email svarner@berkeley.edu
Commencement 2020: A Video Celebration (password protected)
This video includes congratulations from Faculty and the Presentation of Awards: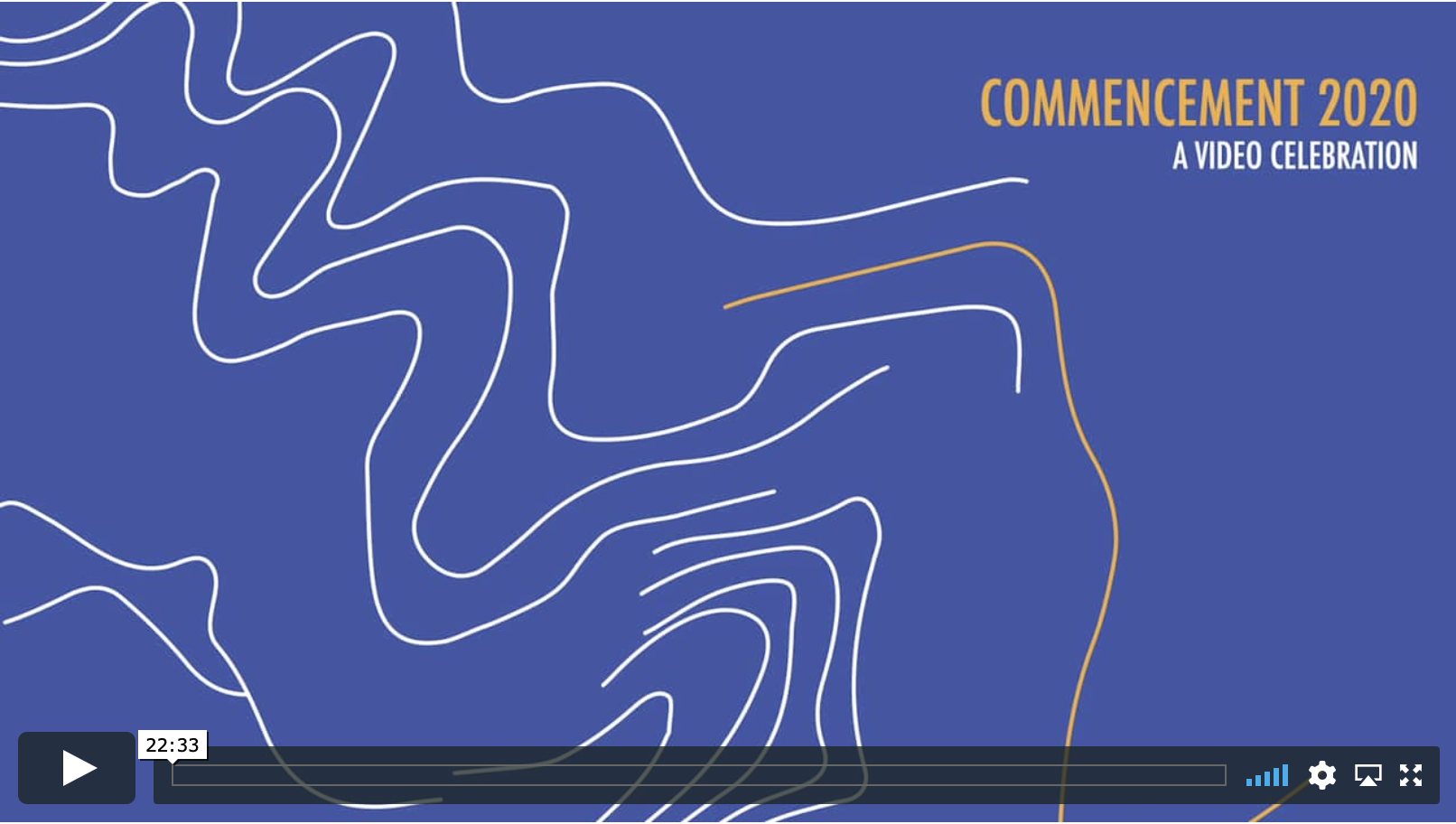 Class of 2020 (password protected)
This video contains a list of all our 2020 graduating students as well as their own thoughts and wishes.